"I pledge allegiance to the flag, of the United States of America. And to the Republic, for which it stands, one nation, UNDER GOD, indivisible, with Liberty and Justice FOR ALL!"
-------------------------------------------------------------
There you go Lefties, it is out in the open now. You can now jibber jabber about the evil right wingers now and their evil creed. That is, once you asshats stop attacking the Constitution and the Bill of Rights and the Founding Fathers.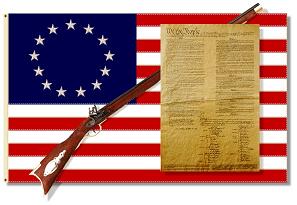 Now Dr. Van Helsing got vampires to back off using a cross and maybe if the police started waving the American flag and holding up signs with the Constitution and the Bill of Rights glued to them, then the smelly useful idiots protesting that which they have no clue of, and their Soros paid lackeys, will flee like the gutless cowards they are. Now if we could only meet them on the streets and teach them a lesson in manners...
"Nothing like a good piece of hickory..."